Opal and Butsy's pups born 6/19/13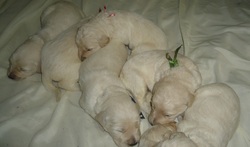 Here the pups are 12 days old. I have 5 boys available as of 7/11 the pups are starting to darken. I will post new ones very soon. as they are 3 weeks now.
---
Opal on Halloween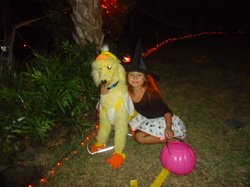 Opal got her hair dyed yellow and we dressed her up as big bird although she looked a little more like a duck. But she made a lot of friends trick or treating. she has an excellent temperament and loves everyone.
---